ROUND STOCK
Our Round Stock is manufactured by doweling the raw logs. The round stock that is produced is symmetrical from one end to the other, and smooth.
The range of sizes we offer are: 2" to 7" in diameter from 8' to 20' in length.  We can accommodate some custom lengths on a case by case basis.
Lodgepole pine is our standard species, Fir and Spruce are options if available.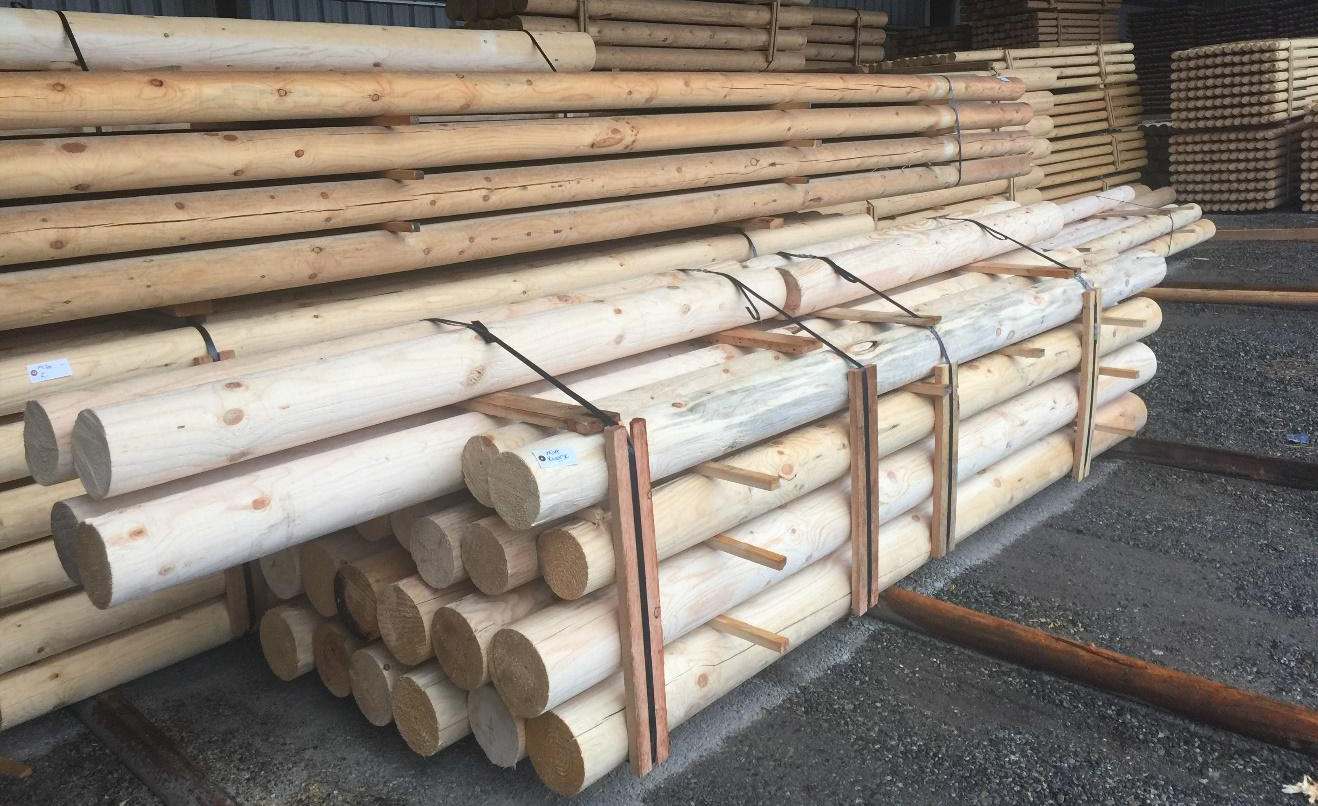 Round Stock is Available Natural or Treated
Treated Material
Our treated material is used for fence posts, furniture, wildlife fence posts, Espalier Apple and Peach Orchards and brace posts for Hops, Log Furniture and Tree Stakes.
We offer a hand peel finish go give that "Rustic" look.  (left side of sample) either with bark on or off. It products
(two on the left) are Bark on and these will have natural taper.
We offer a wide range of design possibilities to give any project that "Special" look.
Keep in mind that the first two, Rustic and Rustic Hand Peel, while look original with some of the bark left on, they are not doweled to a symmetrical size as our Machine Peel – Hand Peel, or our Machine Peeled Sanded and the Machine Finish Stock. The Rustic and Rustic Hand Peel have the natural taper of the tree, the base of the rail, picket or post will be larger than the top, not a symmetrical pattern. This entails a lot of craftsmanship on the job site to install this type of handrail. Our other finishes, Machine Peel Sanded and Machine Finish are symmetrical from top to bottom.