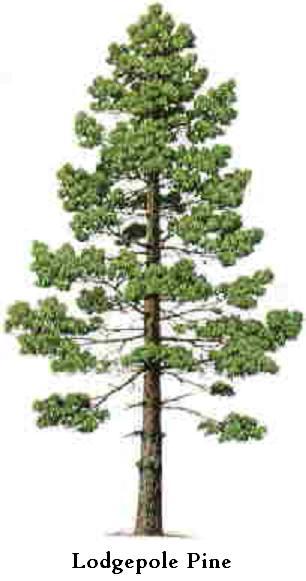 Doweled Handrailing and Stairs
We have quality materials for interior and exterior log handrail and stair project. We offer custom log handrails in all of our finishes.
With the five finishes that we offer, just about any look from rustic to smooth is possible.
STAIRS AND RAILS
North Idaho Post and Pole supplies fine material for stair and decking projects. Round stock railings are strong, visually pleasing and blend with many construction styles. We provide custom services such as splitting, notching and miter cuts along with obtaining any round material from 2 inch to 24 inch in diameter.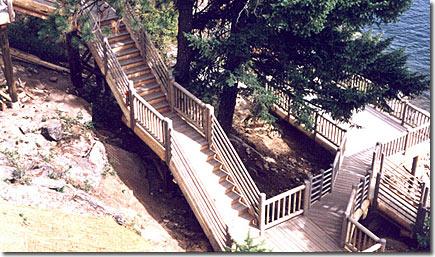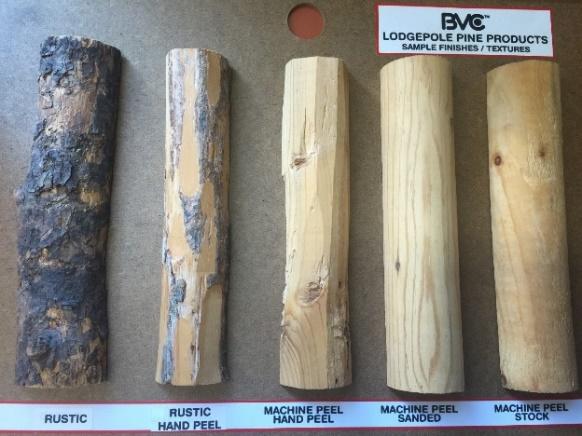 SAMPLE BOARD DESCRIPTION
Far left Rustic, left Rustic Hand Peel, center Machine Peel Hand Peel, right Machine Peel Sanded and far right Machine Peel Stock
We offer a wide range of design possibilities to give any project that "Special" look.
Keep in mind that the first two, Rustic and Rustic Hand Peel, while look original with some of the bark left on, they are not doweled to a symmetrical size as our Machine Peel – Hand Peel, or our Machine Peeled Sanded and the Machine Finish Stock. The Rustic and Rustic Hand Peel have the natural taper of the tree, the base of the rail, picket or post will be larger than the top, not a symmetrical pattern. This entails a lot of craftsmanship on the job site to install this type of handrail. Our other finishes, Machine Peel Sanded and Machine Finish are symmetrical from top to bottom.
Some of the options we offer are listed below:
Doweled end rails and pickets
Post Top options: Flat (not shown), Round Chamfer, Flat Chamfer and Domed.
Hand rail is available in natural (untreated) or treated
Pickets available in any width and length, standard are 29" and 36"
Post Notching
Weep Holes
We have been supplying handrails for many years.  Over the years we have learned a couple of important lessons.  If your handrail is to be exposed to the weather, we recommend adding "weep holes" into your bottom rail.  As the moisture accumulates on the pickets and rails, the weep holes allow the water to escape.  Causing your handrail to have a longer life.
BRIDGE
North Idaho Post and Pole can manufacture round wood parts you need to assemble a replication of this great country-style bridge.