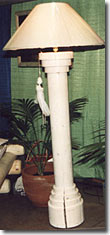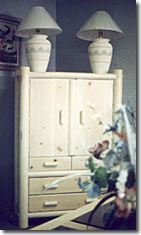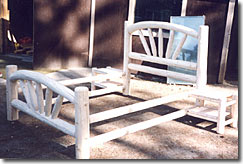 The natural feel and warmth of wood!
Sometimes called log style, or southwest furniture, lodgepole pine furniture is a favorite because of its comfort, practicality, and versatility. Lodgepole pine furniture offers options for every setting. Log furniture is at home in a mountain cabin, lakefront retreat or on the ranch. Whether it's in a suburban backyard or in the dining room, this solid furniture is a welcome addition. North Idaho Post & Pole supplies many manufacturers with the smooth, doweled material demanded for the furniture market.
We take pride in our ability to provide the premium, smooth, straight doweled wood demanded by our furniture makers from the west all the way to the east coast.
Long lasting and little or no maintenance make wood the logical choice for fine home and garden furnishings. Beauty and the soft feel and comfort of wood make it the natural choice.